Kabazana Womens Center
Nakivale
0° 46' 5" S
,
30° 58' 10" E
Built October 2021 by Kabazana Community.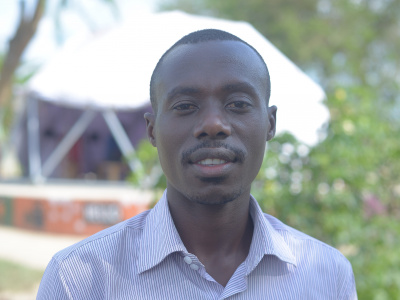 Umuhozawase David
Umuhozawase David is Community Support Officer for Kabazana Hub.
Welcome to your dedicated Hello Hub page. 
The Hub is for everyone in your community- children, women and men. It is a place for learning and connecting to the
rest of the world. If you want to know more about the agreement your community made for using the Hub, click here. 
If you have any more questions about the Hub, ask your Community Support Officer (above). And if you have questions about what Hello World is, click here.
If you are looking for learning materials, to make the most of your time at the Hub, click here.
If you want to understand some data about your Hub, for example how much internet you are using or which the top apps used at your Hub are, click here. 
And if you want to connect with other Hubs around the world, click here. 
Enjoy!
Updates
Keep upto date with announcements and news about the hub
Here are some updates on COVID 19 in your area.