Busawula
Kampala
0° 13' 59" N
,
32° 31' 52" E
The very first Hello Dome in Uganda, and probably the busiest Hub too!
Build by Busawula Commuity in October, 2019.
Busawula is a buzzing community Hub, on the side of the dusty road right near Wekaye trading centre. There are plenty of activities going on here, from children's activities to women's savings groups.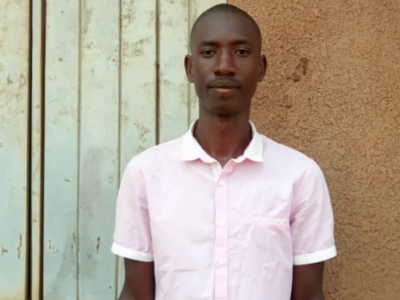 Bwiho Junior
Bwiho Junior is Community Support Officer for Busawula Hub, Kampala.
Welcome to your dedicated Hello Hub page. 
The Hub is for everyone in your community- children, women and men. It is a place for learning and connecting to the
rest of the world. If you want to know more about the agreement your community made for using the Hub, click here. 
If you have any more questions about the Hub, ask your Community Support Officer (above). And if you have questions about what Hello World is, click here.
If you are looking for learning materials, to make the most of your time at the Hub, click here.
If you want to understand some data about your Hub, for example how much internet you are using or which the top apps used at your Hub are, click here. 
And if you want to connect with other Hubs around the world, click here. 
Enjoy!
Updates
Keep upto date with announcements and news about the hub
Are you between the ages of 14 and 18?
Here are some updates on COVID 19 in your area.
Come and join the weekly women's group which happens every Friday at 11am-1pm.